30 foot tall original stained-glass windows in the Meeting Hall provide the perfect backdrop for your next event. Or maybe you need something a little smaller? Check out the Compass Conference Room.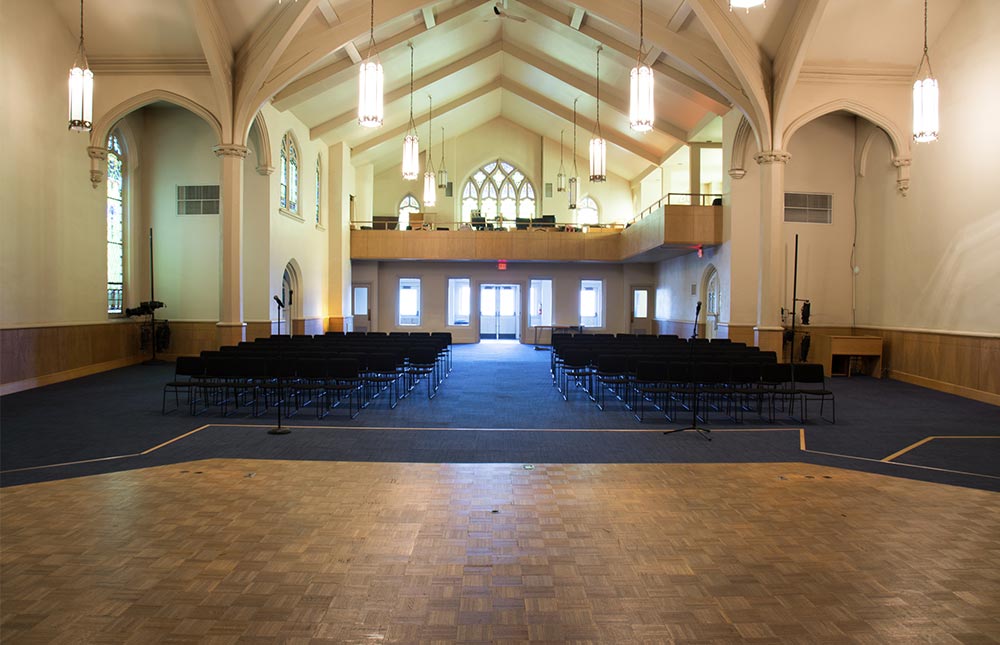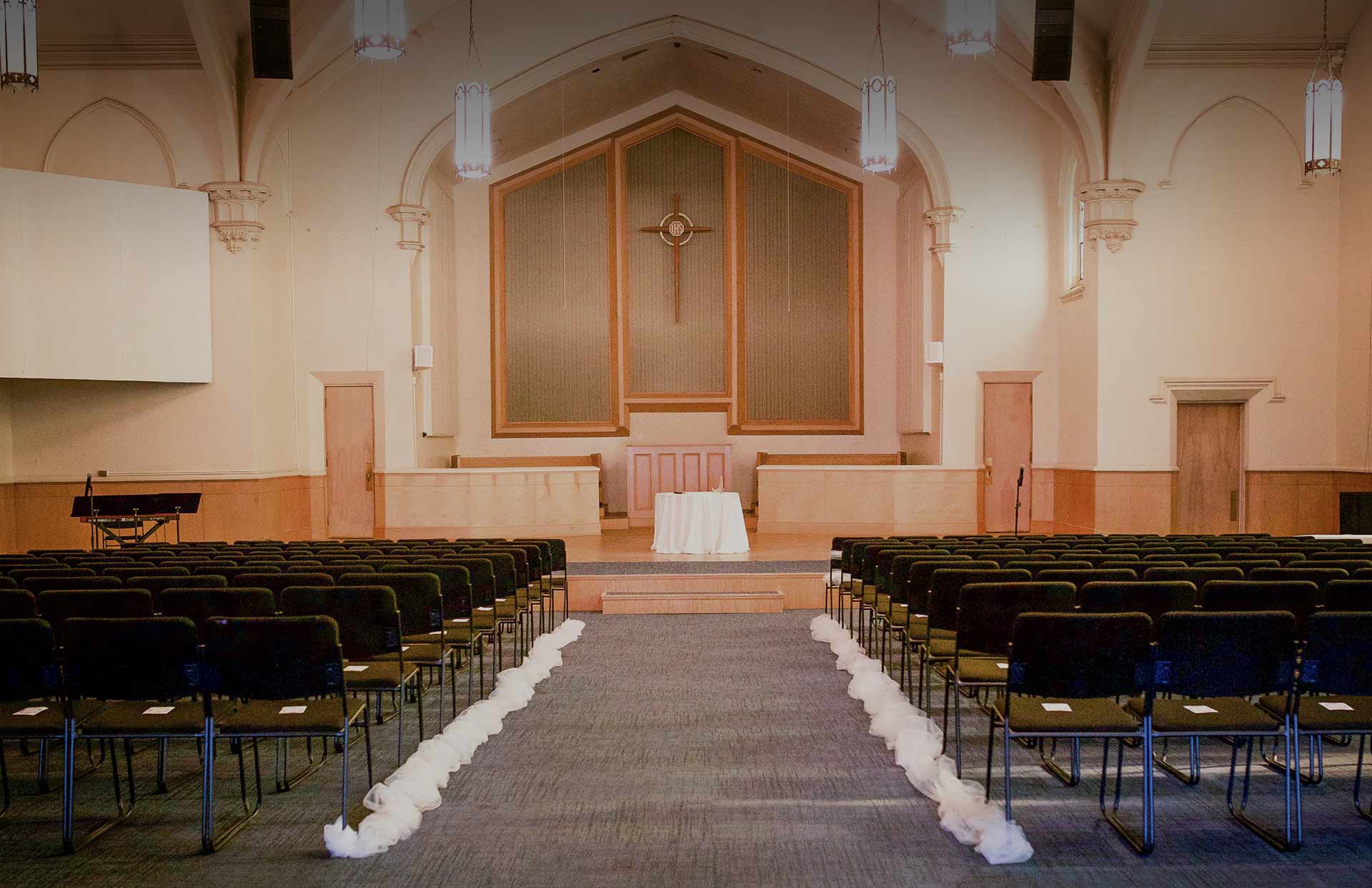 Meeting Hall
Formally a church sanctuary, the Meeting Hall has souring neo-gothic plaster ceilings, 30 foot tall original stained-glass windows and air conditioning. Fully accessible WIFI internet. Approximately 4,249 square feet. Maximum occupancy is 400.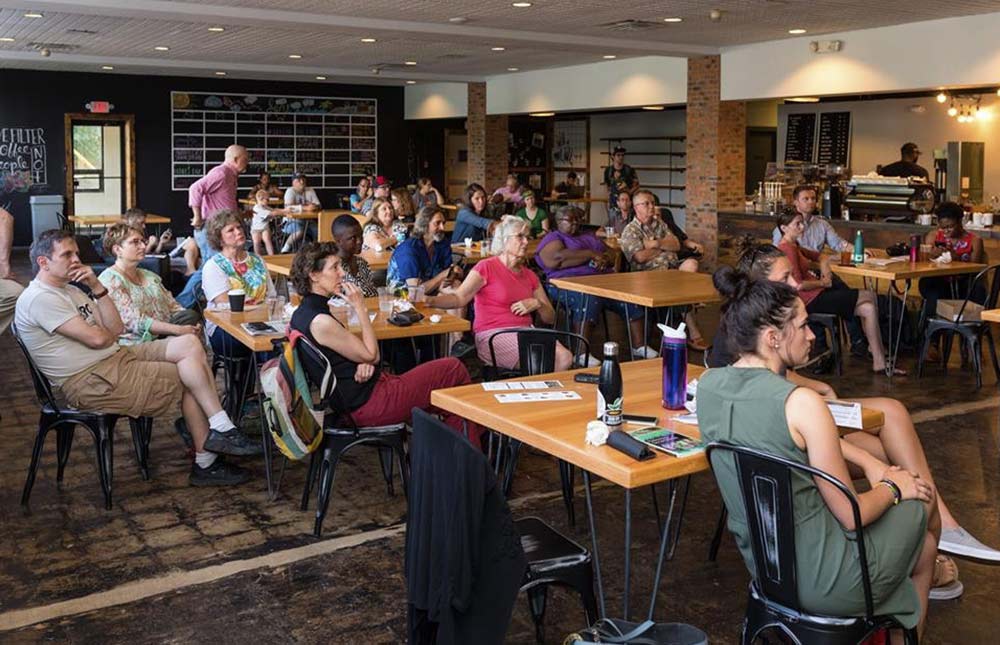 Compass café
A coffee shop with high-quality beverages and pastries. The hourly cost includes one barista. Fully accessible WiFi internet. Approximately 2,978 square feet. The maximum occupancy is 147.
Available:
Fridays & Saturdays after 4:00 pm .
Sundays after 11:00 am.