A repurposed sanctuary affectionately called the Meeting Hall may provide the perfect backdrop for your next event. We also have a third wave coffee shop best fit for your bridal or baby shower. Last, but certainly not least, we have a free conference room for up to 4-hours to accommodate your next business meeting.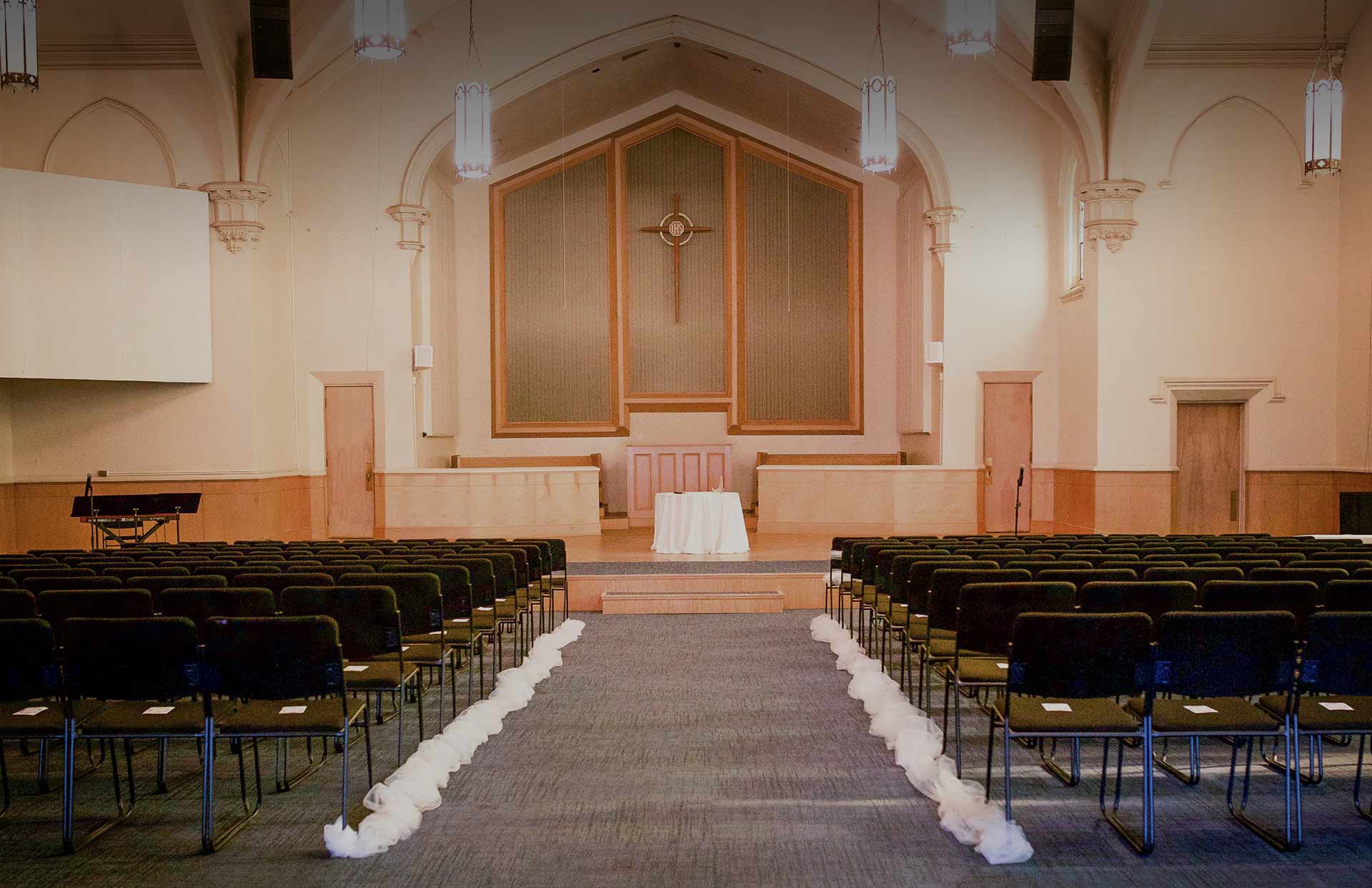 Meeting Hall
Formally a church sanctuary, the Meeting Hall has souring neo-gothic plaster ceilings, 30 foot tall original stained-glass windows and air conditioning. Fully accessible WIFI internet. Approximately 4,249 square feet. The maximum occupancy is 350.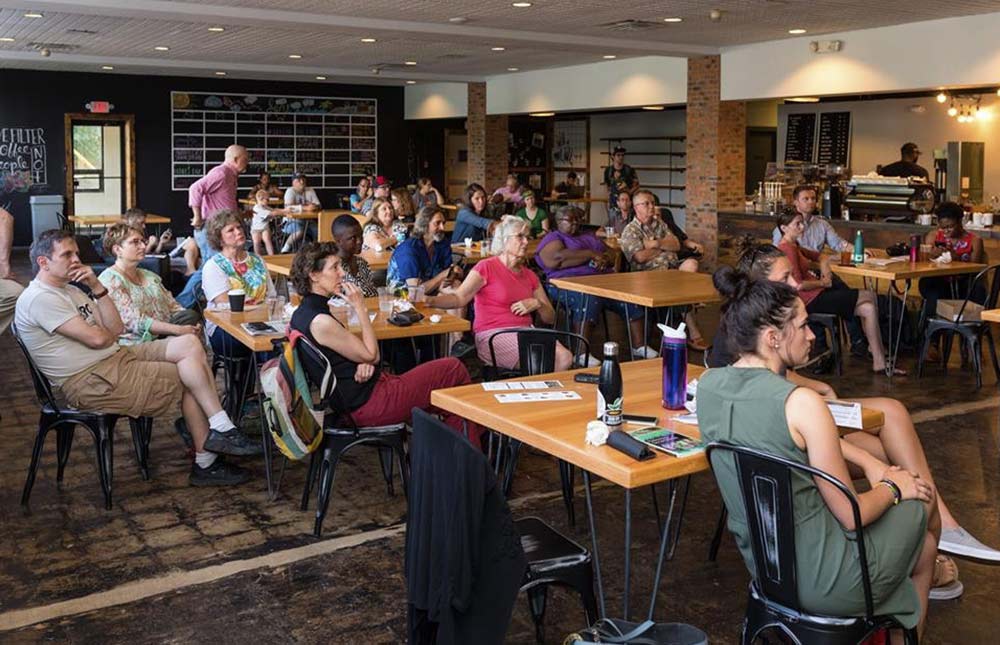 Compass
A coffee shop with high-quality beverages and pastries. Fully accessible WiFi internet. Approximately 2,978 square feet. The maximum occupancy is 147. Available Fridays and Saturdays after 4 pm and Sundays after 11 am.