Register for one of our home maintenance classes taught by industry professionals! Classes are one $10!
We are looking for industry professionals who want to share knowledge for our home maintenance classes.
HOME MAINTENANCE CLASSES ARE TEMPORARILY SUSPENDED. WE WILL RESUME CLASSES ON MAY 7, 2020. 
Do you want to develop your knowledge and skills in home maintenance? We got you covered! We bring in the professionals to teach our class participants basic home maintenance and DIY skills. Our sessions provide information, demonstrations, and hands-on training on popular home maintenance topics, including guidance on hiring contractors for larger projects. All are welcome!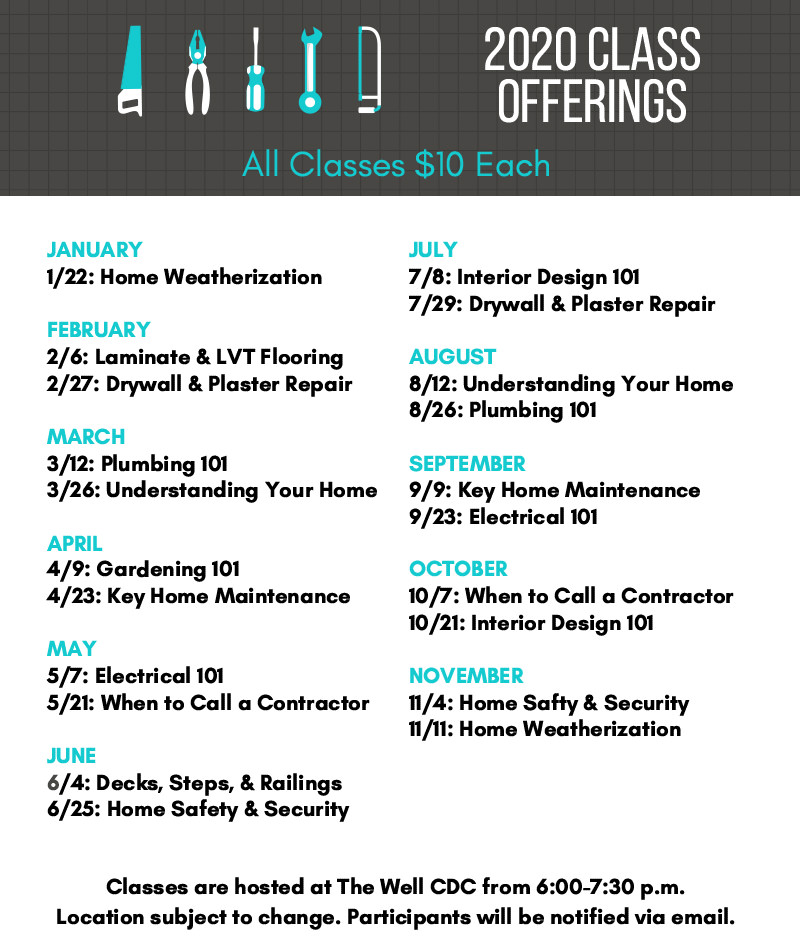 Opening Spring 2020
The goal of the Community Tool Library is to educate and equip homeowners and individuals with the skills and resources they need to maintain their homes and tackle improvement projects. We do this by charging a modest annual fee that allows access to all the equipment and expertise the Community Tool Library has to offer. Operating similar to a traditional lending library the Community Tool Library is a powerful asset in the revitalization of our communities.