Register for a home maintenance class taught by an industry professional.  
 $10 in-person or $5 online.
We are looking for industry professionals who want to teach our Home Maintenance Classes and individuals to help us operate the Community Tool Library.
Check out the various types of tools that are available for rent by members of our Community Tool Library.
CLASSES WILL START JANUARY 13, 2021! DUE TO COVID THE FIRST CLASSES OF THE YEAR WILL BE ONLINE WITH DETAILED HANDOUTS PROVIDED.
Do you want to develop your knowledge and skills in home maintenance? We got you covered! We bring in the professionals to teach our class participants basic home maintenance and DIY skills. Our sessions provide information, demonstrations, and hands-on training on popular home maintenance topics, including guidance on hiring contractors for larger projects. All are welcome!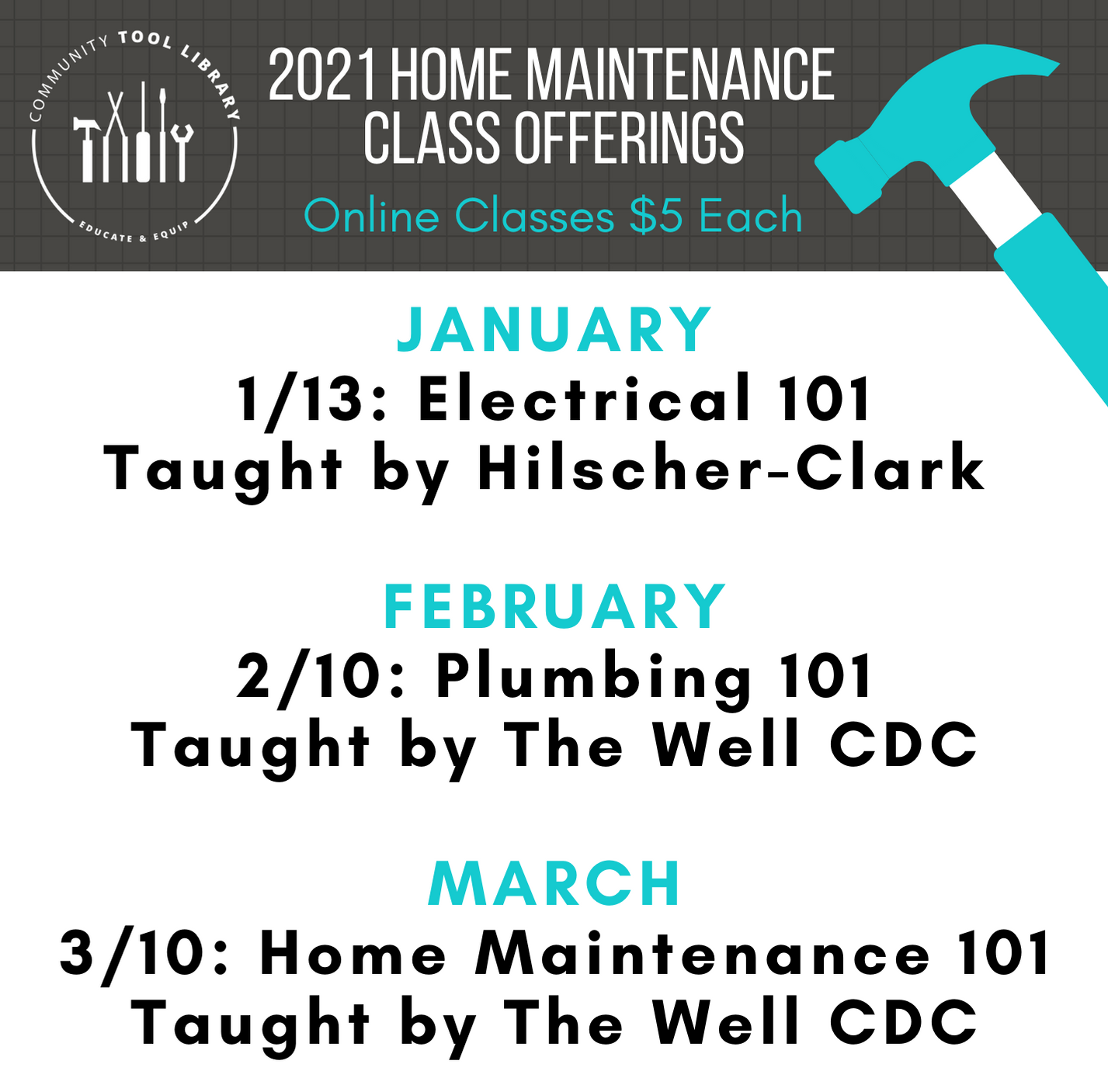 We are now accepting new members to the Tool Library. Join today!
The Community Tool Library educates and equips individuals with the skills and resources they need to maintain their homes and tackle improvement projects. Operating similar to a traditional lending library the Community Tool Library is a powerful asset in the revitalization of our communities. 
We offer over 500 tools, ranging from simple ratchet sets to professional level drain snakes. We have power tools, hand tools, plumbing tools, carpet tools, lawn & garden tools, electrical tools, roofing tools, and more!
Memberships is open to all Summit County and near by residents. 
Yearly Membership = $50
Middlebury Resident Membership = $30                                                                                                                     Other discounts available.